Alison Tothy, MD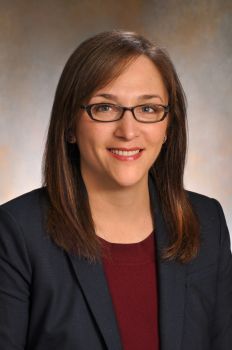 Associate Professor; Pediatrics
University of Chicago Medicine & Biological Sciences
As a physician leader, Alison Tothy, MD's expertise lies at the intersection of strategic planning, clinical operations, and engagement of patients in their health care needs while building strong team relationships. She is dedicated to driving transformational change to align patient experience and care team engagement with organizational missions, visions, and strategies.
As an advocate for the health and safety of children, Dr. Tothy is the Past President of the Illinois Chapter; American Academy of Pediatrics and a spokesperson for the American Academy of Pediatrics.
Dr. Tothy is an Associate Professor of Pediatrics at the University of Chicago where she practices medicine as a Pediatric Emergency Medicine Physician. She is currently the Vice President of the Medical Staff and has held many hospital leadership roles across the Medical Center including Chief Experience and Engagement Officer, Associate Chief Medical Officer, Medical Director, and Section Chief.
Dr. Tothy received her B.A. from Brandeis University and her M.D. from Mount Sinai School of Medicine. She completed a residency in Pediatrics and a fellowship in Pediatric Emergency Medicine at Children's Memorial Hospital through the Feinberg School of Medicine at Northwestern University.