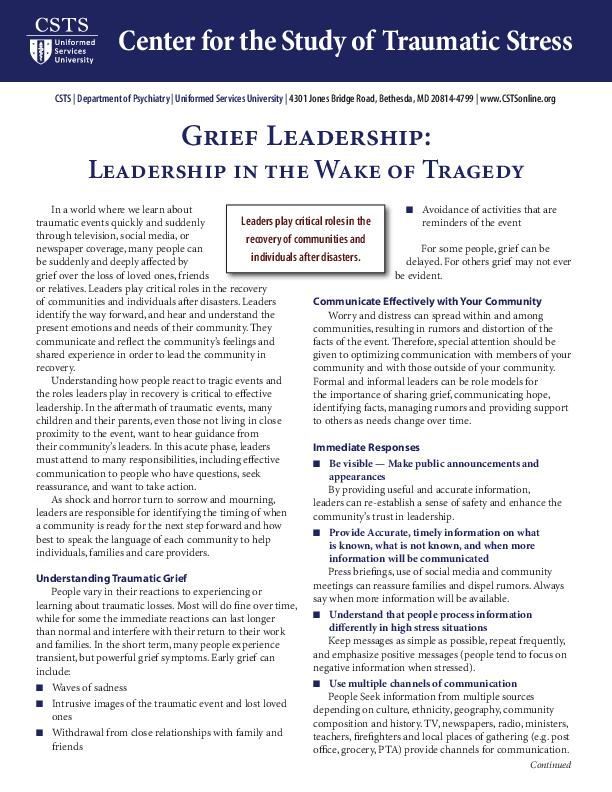 DISASTER MENTAL HEALTH RESOURCES TO SUPPORT RESPONSE AND RECOVERY FROM HURRICANE IDA
Catastrophic natural disasters, such as Hurricane Ida, cause extreme disruption for communities, which can be worsened by other disasters, such as the ongoing COVID-19 pandemic (resources can be found HERE). Brief and easy-to-read education fact sheets with recommended actions to protect the mental health and well-being of individuals, communities, and organizations during Hurricane Ida can be found HERE.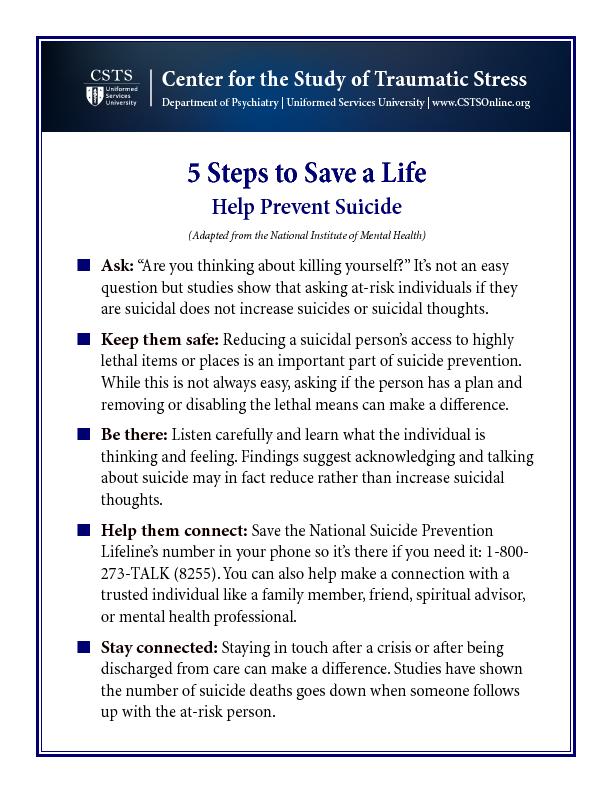 September is Suicide Prevention Awareness Month
September is Suicide Prevention Awareness Month. Rates of suicide in the United States has risen and it continues to be a leading cause of death. In 2019 alone, more than 47,500 lives were lost to suicide (CDC Report, 2020).
Please click HERE for information and resources to support suicide awareness.

Resources in Response to the Recent Terrorist Attack and Afghanistan Transition
In response to the recent terrorist attack in Kabul and to address those transitioning out of Afghanistan, our partners at the National Child Traumatic Stress Network have organized resources to help children, families, and communities navigate what they are seeing and hearing, acknowledge their feelings, and find ways to cope together. Resources are available HERE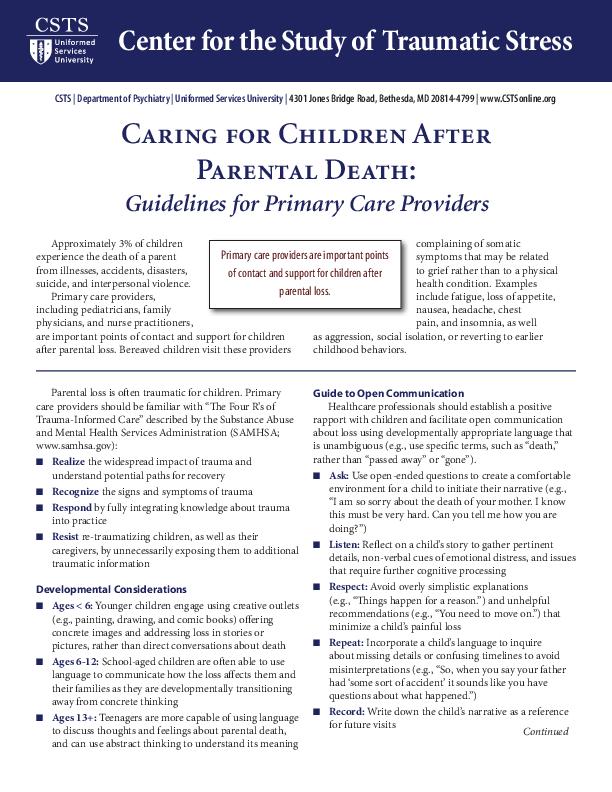 Caring for Children After Parental Death: Guidelines for Primary Care Providers
Primary care providers are important points of contact and support for children after parental loss.
Click HERE to access fact sheet
The Army Study to assess risk and resilience in service members (Army STARRS) – Robert Ursano
ECNP Traumatic Stress Network Virtual Meeting "Hot topics" (4 June 2021) with Robert Ursano, Professor of Psychiatry and Neuroscience at the Uniformed Services University, Bethesda, Maryland, USA. This meeting was chaired by Joseph Zohar, Israel, Eric Vermetten, The Netherlands and Iryna Frankova, Ukraine. The meeting was dedicated to the precision psychiatry, concept of "Golden Hours", psychosocial and psychotherapeutic treatment of PTSD.